Friends of the Library
membership & volunteer opportunities
Volunteer Opportunities the Library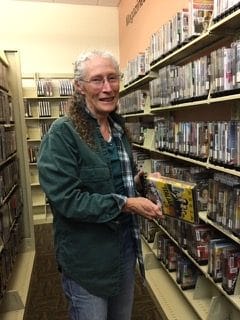 Would you like to help the library?
Join the Friends of the Hood River County Library and participate. In the fiscal year 2019-2020, there were over 1,070 volunteer hours recorded at the library. Contact volunteer@hoodriverlibrary.org or 541-387-7067 if you are interested in one of our volunteer spots, or fill out this volunteer application and be contacted soon.
Volunteer positions available:
Book covering and repair. This group meets every Monday at 9:00 to prepare new books for the shelves and to repair damaged books. (Come in the alley way door to join us.)
The Dirty Book Club:  Meets the 3rd Monday at 1:00pm to clean those dirty children's books. 
Entrance Display: Creates fresh displays for the library foyer each month.
Processing all donated books: for ongoing sales, the annual book sale, and for the "free" carts.
Processing all incoming materials for the library: covering, taping books, marking cds.
Shelving: all returned books.
Book sales: organizing, set up, and staffing for the annual 3-day book sale.
Hood River Reads: a massive, annual undertaking with many volunteer opportunities.

Hood River County Library District
Hood River County Library District is committed to delivering excellent library services to all of the people of Hood River County, Oregon.