Friends of the Library
membership & volunteer opportunities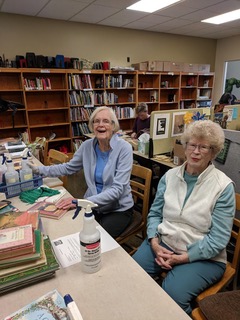 Material Donations
Our libraries always need new material. If you have new books, DVDs, or audio CDs, our libraries would love to have them.
Many donated materials go directly into the library collection; the rest will be sold at Thrift books during the pandemic to raise money for the library.

Please donate new or gently used items:
Books, DVDS, Audio CDs

1 box or fewer
You can bring your donation to any of the Hood River County Library during open hours and place them on the table downstairs near the restrooms. Please do not place them in the book drop.
Monetary Donations
Cash donations are gratefully accepted and are used to purchase new materials and resources for the library in the most needed formats. Donations can be mailed to:
Friends of the Library
PO Box 1764
Hood River, OR 97031
The Friends of the Hood River County Library is a 501 (c) (3) non-profit corporation. All donations are tax deductible.