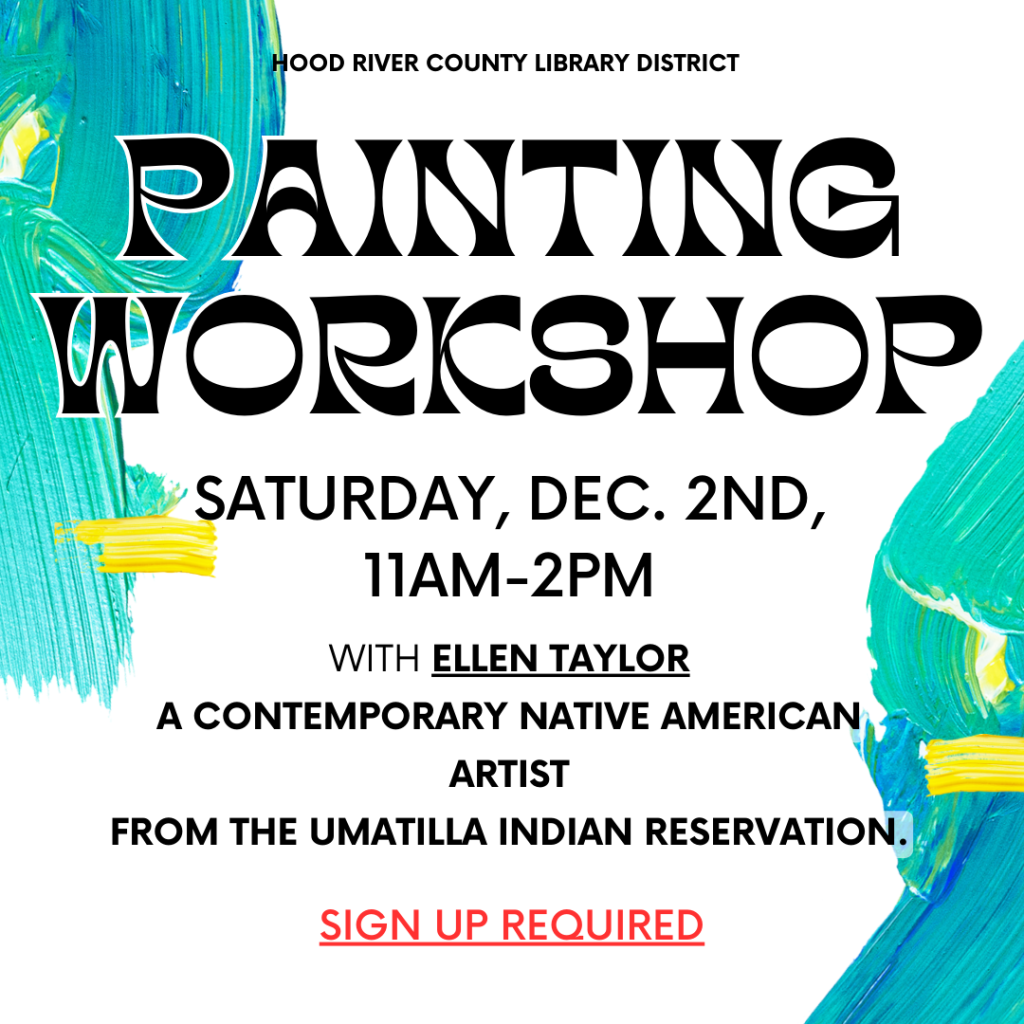 Ellen Taylor Painting Workshop
Saturday, Dec. 2nd, 11am-2pm

Ellen Taylor has expressed that her art "…comes from visions, feelings, life, death, turmoil, new birth, and illness, relationships, and the history of life." The perfect balance comes from finding the time to articulate, create, and balance all, or, some of this, into her busy life.
Ellen lives on the Umatilla Indian Reservation. She is from the Cayuse, Umatilla, Walla Walla, Nez Perce, and Ojibwa Tribes.
Memories of a Czech Christmas
Wednesday, Dec. 6 @ 6pm

This is a Christmas holiday program featuring traditional Czech Christmas music and dance with accordion accompaniment. During the program Helena and Mark present five traditional Czech Christmas songs within the five corresponding sections of the program. Helena explains several Czech Christmas traditions as she remembers them from her childhood and illustrates them by telling humorous stories as they occurred with her family. Some of these stories reveal surprising differences in the way Czechs celebrate Christmas in contrast to traditional American customs.
Yoga for Adults
Saturdays at 10:30am, January 6th through February 24th
This winter the Hood River Library is happy to be hosting a weekly yoga classes taught by Snapdragon Yoga.
Open to adults, the program is available as a drop-in course throughout January and February every Saturday at 10:30am, beginning January 6th.
Monthly Book Club
Find out about our upcoming book club selection here. Discussions are the second Wednesday of the month at 12:30pm at the Hood River Library.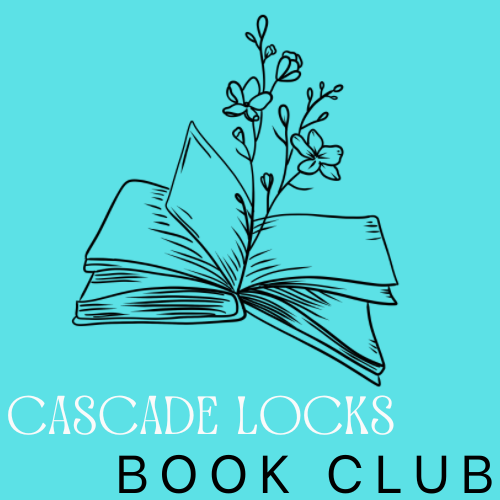 Cascade Locks Monthly Book Club
The Cascade Locks Book Club meets every fourth Thursday of the month at the Cascade Locks Library from 5:15pm-7:00pm. It will be patron lead and free for all to join.
Writing Group
Every Wednesday (new day) @ 3 pm, Hood River Library Columbia Room

Creative writing together! Join with fellow writers to work on your craft through prompts and (sometimes) share the results.

For more information, please contact Patty Kaplan,
(310) 710-3822.
Library Highlights for Adults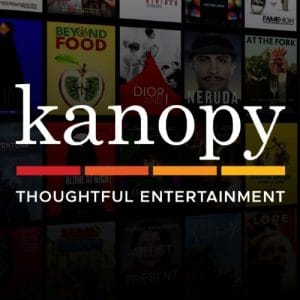 Enjoy critically-acclaimed movies, inspiring documentaries, award-winning foreign films, and be sure to check out Kanopy Kids!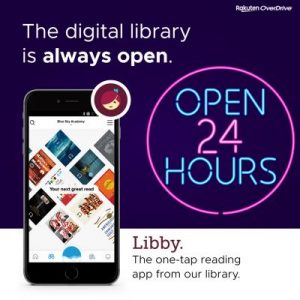 eBooks & Audiobooks
Explore the Libby & Overdrive apps to find your next book on the go.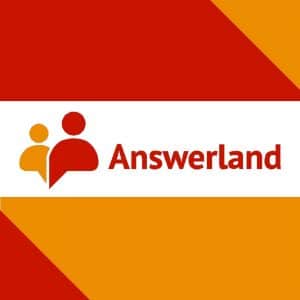 Answerland
Chat with a librarian! Answerland is Oregon's online reference service – a place where librarians help Oregon residents find answers to questions and provide research guidance 24 hours a day, 7 days a week.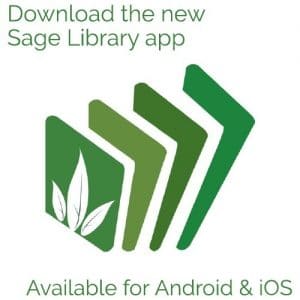 Manage your books on the go
SageCat is the official app for the Sage Library System. Search the catalog, place holds, renew items and store your library card on any iOS and Android device.
More resources we recommend…
Genealogy Resources
A collection of online resources for people researching relatives in Hood River County.

Historic Oregon Newspapers
Digitized newspapers from the University of Oregon's Oregon Digital Newspaper Program. Includes The Dalles Chronicle up through 1922, several Portland-area newspapers, and soon several Hood River County newspapers.

Mental Health in the Time of Social Distancing
Partners in Health has worked in epidemics and outbreaks around the world and has put together lessons learned about how to take care of yourself during times of isolation and worry.

How to spot fake news - Coronavirus edition
There is a lot of information about the current situation being shared. Some of it's right, some of it's changed and some is just fake. Learn ways to identify what is good information and what shouldn't be trusted.

Hood River County Library District
Hood River County Library District is committed to delivering excellent library services to all of the people of Hood River County, Oregon.