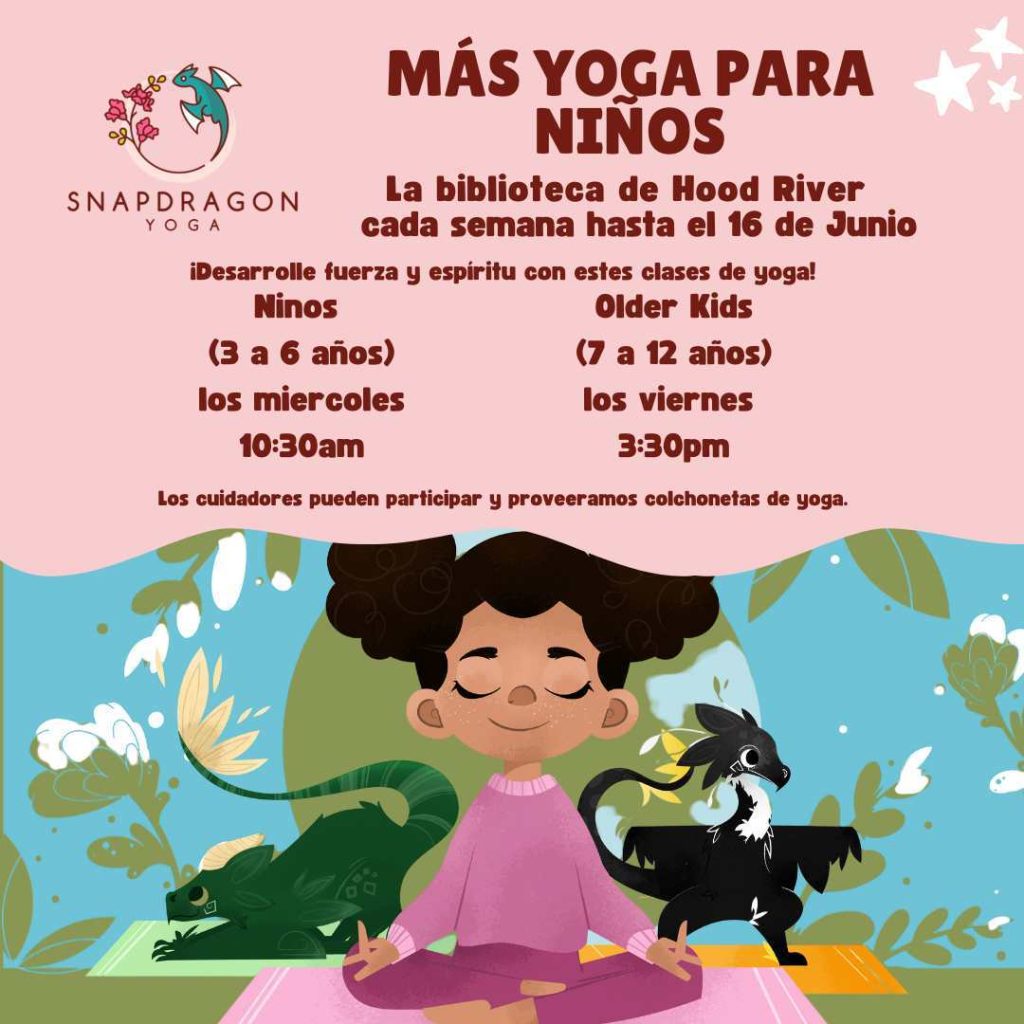 Yoga en la biblioteca: Más yoga para niños
Los martes 10:30am y los viernes 3:30pm, Sala de teatro en la Biblioteca de Hood River
¡Desarrolle fuerza y ​​espíritu con estes clases de yoga!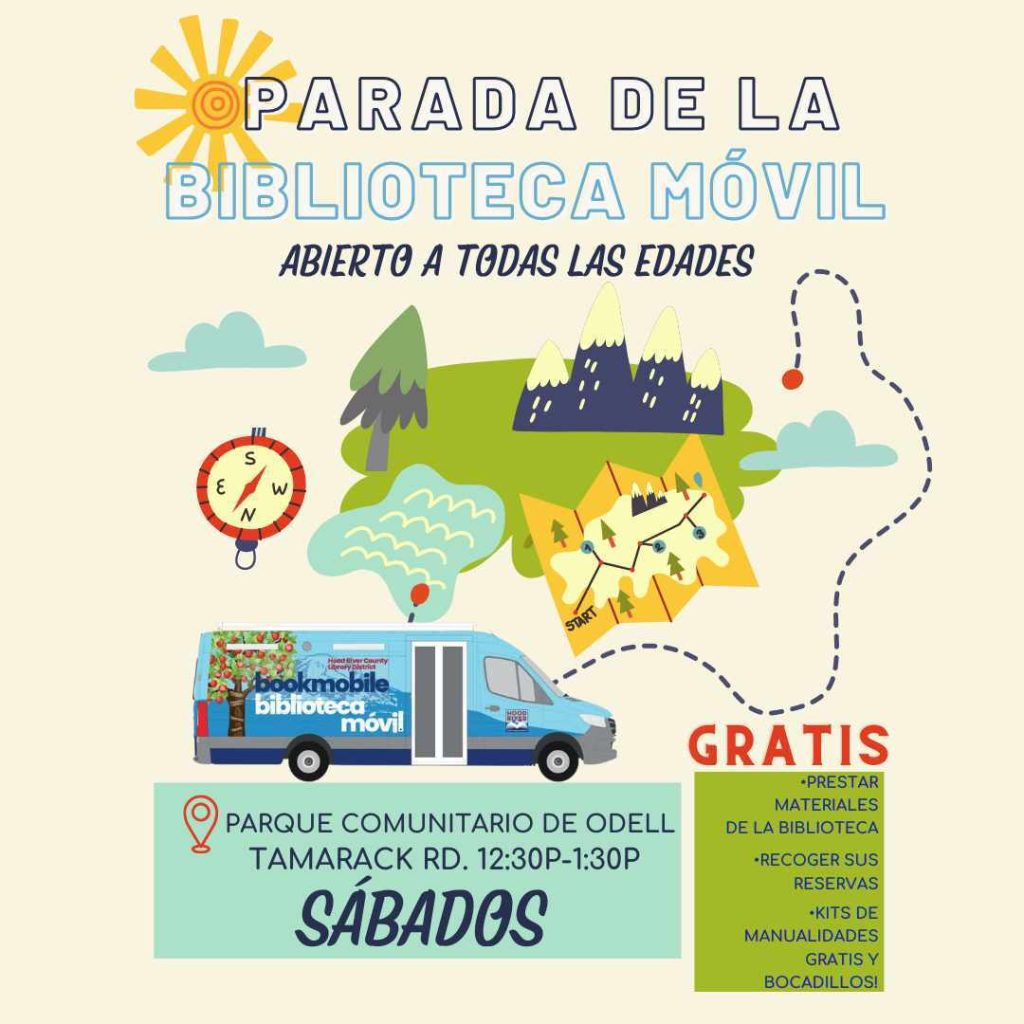 Parada de la Biblioteca Movíl
Los Sabados 12:30 – 1:30 pm, Parque Comunitario de Odell
¡Visite el Parque Comunitario de Odell para ver materiales de la biblioteca, recoger cosas en espera y recibir bolsas de manualidades!
Alcance está de vuelta en Odell
Cada sábado en el Odell Mobile Home Park, sirviendo a 38 familias y 70 niños en total. El personal de la biblioteca va de puerta a puerta y ofrece a los niños una selección de libros, una bolsa de artesanía, y un burrito/bocadillos. El personal de la biblioteca interactúa con las familias, los padres y los niños.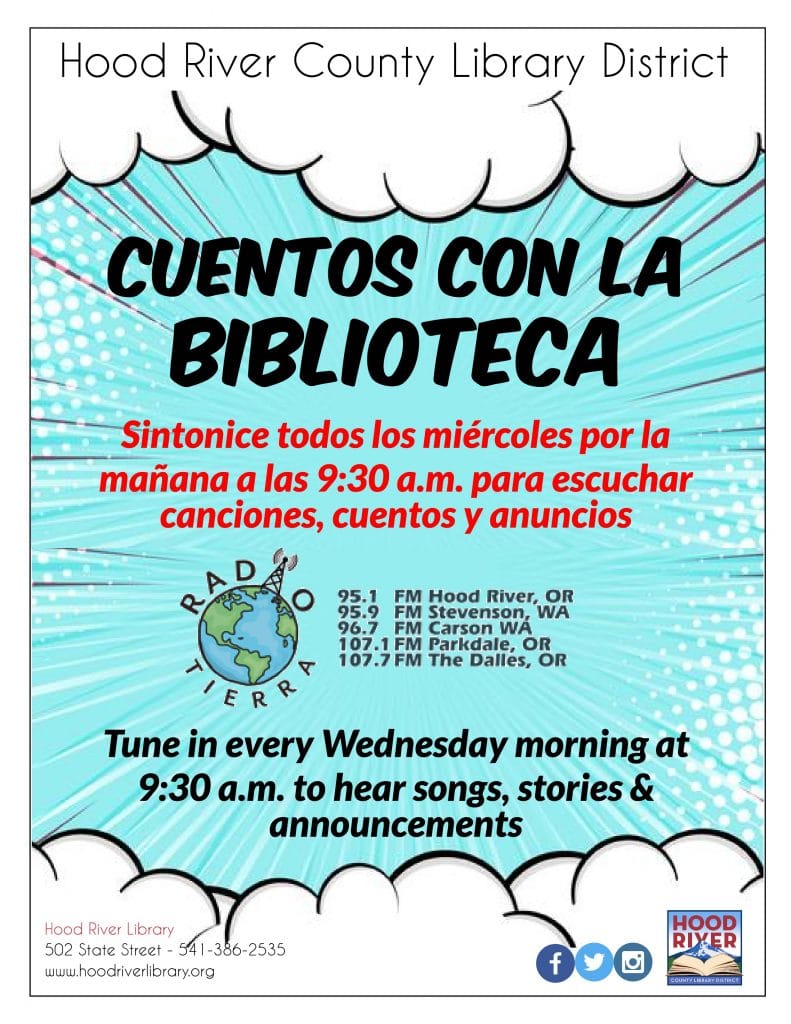 Cuentos Con La Biblioteca
Todos los miércoles a las 9:30a estaremos en el aire en Radio Tierra para escuchar Cuentos y Canciones con nuestra Bibliotecaria bilingüe!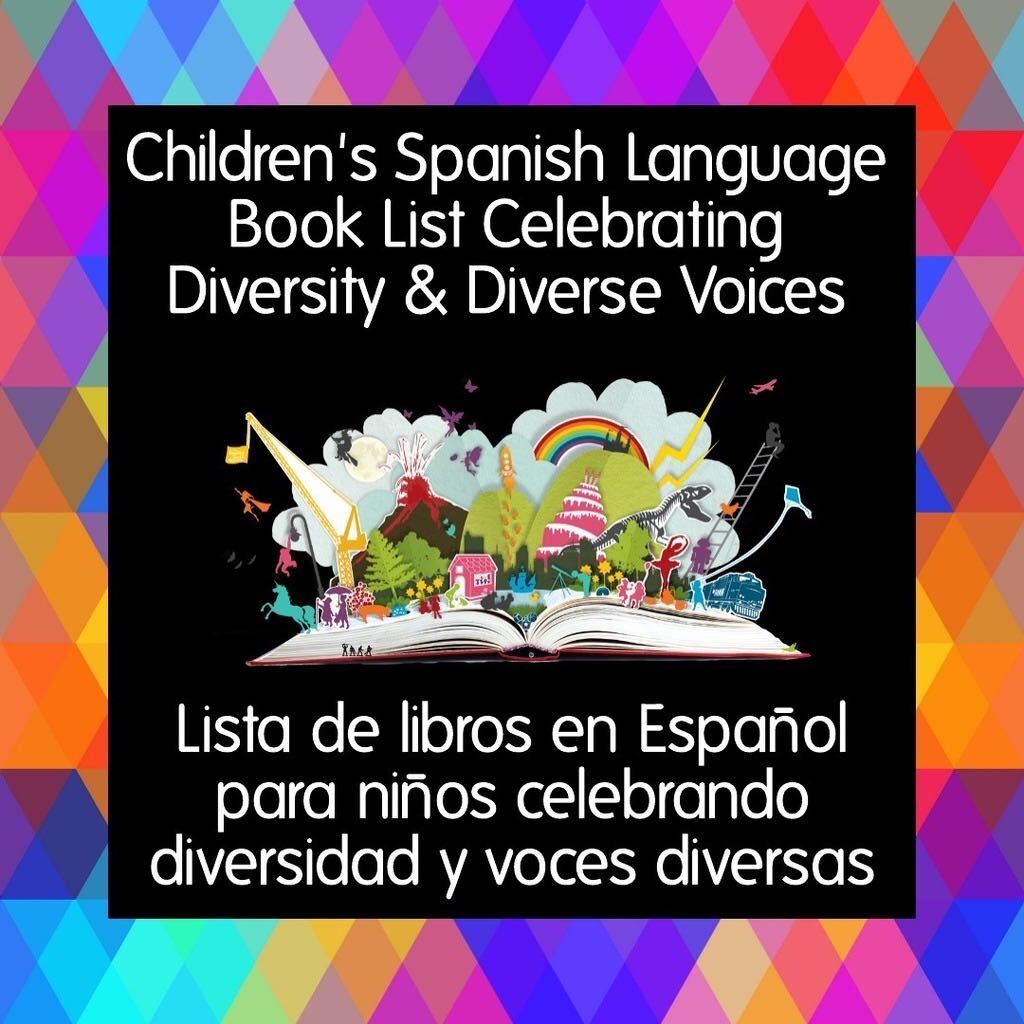 Lista de libros para niños celebrando diversidad y voces diversas
Disponibles en las Bibliotecas del Condado de Hood River o en nuestro sistema de prestamo Sage.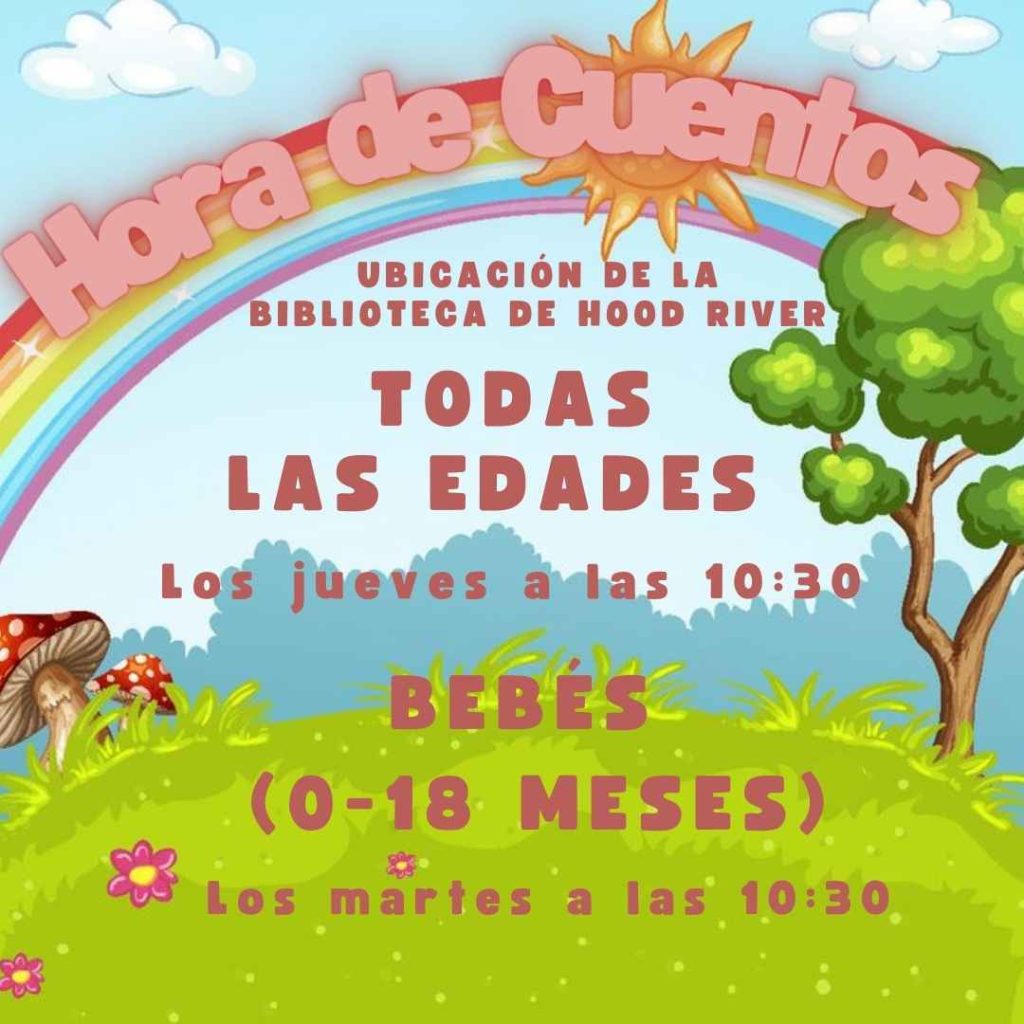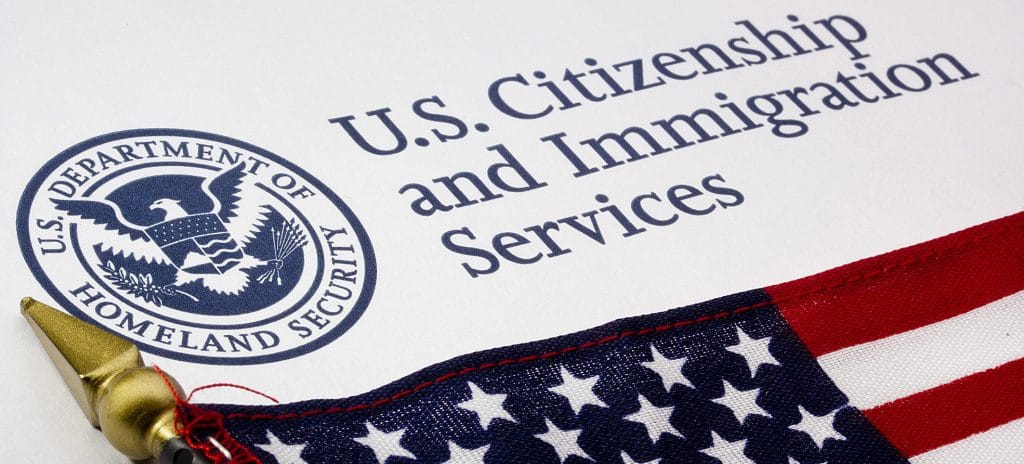 Clases de CiudadaníaLos Servicios
Library Highlights for Kids
Kanopy's dedication to thoughtful entertainment includes educational and engaging videos for children of all ages—as well as the young at heart. Parents can trust that our catalog encourages social and emotional development, promotes respect for community diversity, and inspires creativity. Browse Kanopy Kids and discover the videos that spark children's imagination. And the best part is it is you have unlimited plays for free with your library card! 
eBooks & Audiobooks for Kids
The TumbleBook Library features thousands of professionally published picture books, graphic novels, chapter books, videos, games, music and more for kids in grades K-6. The picture books in particular are loads of fun — if your child isn't reading on their own yet, TumbleBooks will even read books out loud to them!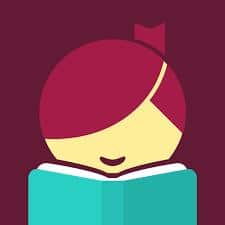 Library2Go Consorcio de Bibliotecas Digitales de Oregón – todas las edades
Información importante sobre el Coronaviru
More resources we recommend…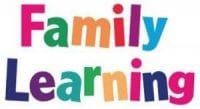 Hood River County School District
These family learning resources are meant for skill building & development and most importantly for fun!
Lexile Framework for Reading
Find the right book for your reading level. Don't know your Lexile measure? Get help finding it.
Alicia y el coronavirus – Por Salvador Macip y Emilio Urberuaga
A free ebook in Spanish for children about the coronavirus.
Khan Academy
Watch tutorials online and practice a wide variety of life skills and academic subjects, from computer programming to printmaking or 2nd grade math to entrepreneurship.
Oregon Zoo
Enjoy live videos of zoo animals and fun activities!

Hood River County Library District
Hood River County Library District is committed to delivering excellent library services to all of the people of Hood River County, Oregon.