Need help using our Digital Library?
Take a look at the resources and frequently asked questions below. If you're still having trouble, email us at info@hoodriverlibrary.org. We're checking it regularly during our closure.
Video: Library2Go/Libby Tutorial for Android/iOs/Kindle/Kobo
Important: When logging in, select LEO Listens – Libraries of Eastern Oregon  from the library drop down menu.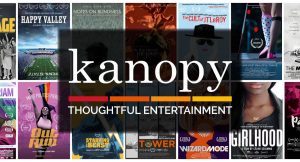 Video: How to use Kanopy & Kanopy Kids
Note: at this time your Hood River County Library account allows 10 Kanopy viewings per month and unlimited Kanopy Kids viewings.
What's my PIN?
Usually your PIN is the last four digits of the phone number on your account, unless you changed it at some point.
If that doesn't work, it might be because you changed your PIN at some point or your phone number has changed and we need to update your account. Email us at info@hoodriverlibrary.org and let us know your current phone number and we can reset it for you.