Friends of the Library
membership & volunteer opportunities
View the 2020/2021 Hood River Reads presentation by Highest Tide author Jim Lynch.
Zoom presentation from March 25, Thursday 6:30 pm:
Powered by Science: from Rachel Carson to Greta Thunberg
Program by Dr. Antonio Baptista
Zoom presentation from April 3, Saturday 2 pm
Warming of the Gorge and the Impact on Mountains, Mammals, and Humans
Program by Bill Weiler
Hood River Reads 2020-2021
HOW TO JOIN US BY ZOOM:
https://us02web.zoom.us/j/82096151930
Meeting ID: 820 9615 1930
Hood River County Reads is a county-wide project sponsored by the Friends of the Library. Our goal is to encourage readers of all ages to read and discuss books. We choose books and authors that reflect the diversity of our community and that will be shared widely with our county's individuals and families.
After the cancellation of the 2020 Hood River Reads events due to the pandemic, we are picking up where we left off with The Highest Tide by Jim Lynch. The Friends will celebrate this year's program by distributing free books at their kick-off event outside the Hood River Library on Saturday, March 6, 10am-2pm. After the kick-off event, free copies will be available at all the library branches.
The Friends of the Library will host virtual events throughout March and April for the 2020-2021 Hood River Reads program culminating in a virtual writing workshop on Saturday April 17 and a webinar with the author on Sunday, April 18 at 2 p.m.
↓   See the full Schedule of Events below.   ↓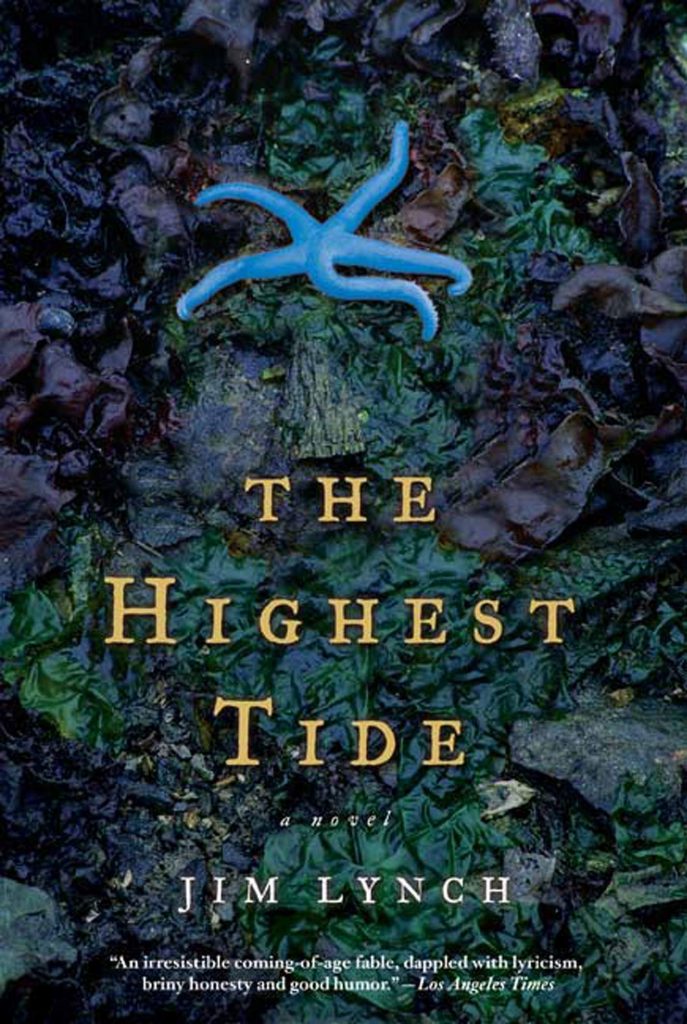 On a moonlit night, thirteen-year-old Miles O'Malley, a speed-reading, Rachel Carson-obsessed insomniac out looking for tidal specimens in Puget Sound, discovers a giant squid stranded on the beach. As the first person to see a giant squid alive, he finds himself hailed as a prophet. But Miles is really just a kid on the verge of growing up, infatuated with the girl next door, worried that his bickering parents will divorce, and fearful that everything, even the bay he loves, is shifting away from him. As the sea continues to offer up discoveries from its mysterious depths, Miles struggles to deal with the difficulties that attend the equally mysterious process of growing up. This book is full of lyricism, briny honesty, good humor, and represents the ebb and flow of nature."In his superb first novel, Olympia's Jim Lynch has achieved a unique literary Triple Crown: 1) best coming-of-age novel set in the Pacific Northwest in recent memory; 2) best novel to resurrect the writing of the visionary Rachel Carson; 3) best novel to educate people about that mysteriously awesome place where freshwater meets the sea."-Oregonian

Patrons can explore the diversity of marine life from the coast to the greatest depths of the ocean by visiting The Deep Blue Sea. 
Jim Lynch grew up in the Seattle area and graduated from the University of Washington in English and Communications before working as a reporter for the Oregonian, the Spokane Spokesman-Review, the Seattle Post, and other newspapers around the country. He received numerous awards for his journalism including the George Polk Award, the H.L. Mencken Award, and the Livingston Young Journalist Award for National Reporting. Lynch's first novel, The Highest Tide, won the Pacific Northwest Booksellers Award, was performed on stage in Seattle, and became an international hit. He has written three additional books that have received high praise from the Wall Street Journal and the American Library Association including best books of the year. His books have also been recognized as a New York Times' editor's choice and won the Indie's Choice Honor Book Awards and Washington State Book Awards. The Highest Tide has been lauded by Portland's Powell's Books and the Sierra Club. He lives and sails in Olympia, Washington with his wife, Denise and daughter, Grace. His home is on a bay near where a rare deep-sea fish washed up on a beach, inspiring our 2020 book selection.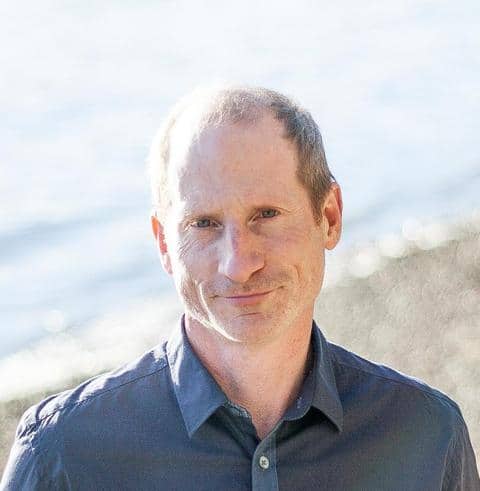 Jim sailing with his mom when he was 11.
Hood River Reads 2021 Program & Events
March 6, Saturday 10 am – 2 pm
KICK-OFF at the Hood River, Parkdale and Cascade Locks Libraries
Book distribution
March 27, Saturday 10 am – Noon
Barrett Park, parking available, bring shovel, gloves, mask
For all ages: Tree Planting with Bill Weiler
Register by calling the library or emailing info@hoodriverlibrary.org, space limited
April 3, Saturday 2 pm
Zoom presentation (see video below):
Warming of the Gorge and the Impact on Mountains, Mammals, and Humans
with Bill Weiler
April 7, Wednesday 6:30 – 8 pm
Zoom discussion: 
Hood River Library Book Club: Migrations
by Charlotte McConaghy
April 17, Saturday, 10:30 am – 12 pm (beginners)
and 2 – 3:30 pm (intermediate or advanced)
Two Zoom workshops:
Writing Workshop with author Jim Lynch
Reservations start March 6. Email or call Library.
April 18 , Sunday 2 pm
Zoom presentation:
Public presentation by author Jim Lynch
Other Highlights:
Posters by high school and middle school students at Columbia Center for the Arts
Poetry post in Library lobby
Zoom discussions with author and students
____
Covid safety measures to be used in all events.
We Couldn't Do It Without You!
Thank You to Our Supporters:
Many Volunteers!
Waucoma Books
Columbia Center for the Arts
Hood River County Teachers
Weatherly Printing
Jim Beer, TallSky
Bryan Chu, Underwater Photography
Middle and High school Artists
Special Thanks To:
Hood River County Library Foundation
Starseed Foundation
Hood River County Education Foundation
Hood River County Cultural Trust
Friends of the Hood River County Library
Gorge Community Foundation's Pat     Hazlehurst Endowment Fund
Leighton Hazlehurst
for their continuing support of the Hood River County Reads literacy project for
Hood River County
Looking Back:  Past Hood River Reads Books
Our program began in 2006 and we have been very fortunate that the authors (or, in one case, the author's son) have been able to come to Hood River to interact with members of the community and to work with students at the schools.
We encourage you to read and discuss all of the Hood River Reads books!
2006: Bat 6 by Virginia Euwer Wolff
2007: Gonzales and Daughter Trucking Company by Maria Amparo Escandon and Esperanza Rising by Pam Munoz Ryan
2008: River Song by Craig Lesley
2009: Stubborn Twig by Lauren Kessler
2010: The Hearts of Horses by Molly Gloss
2012: The Circuit/Cajas de carton by Francisco Jimenez
2013: Ricochet River by Robin Cody and Something to Hold by Katherine Schlick Noe

2014: Ask Me: 100 Essential Poems by William Stafford
2015: Into the Beautiful North by Luis Alberto Urrea and Becoming Naomi Leon by Pam Munoz Ryan
2016: Martin Marten by Brian Doyle
2017: Ordinary Grace by William Kent Krueger and Mockingbirdby Kathryn Erskine
2018: Moreno. Prieto. Brown by Alejandro Jimenez and Brown Girl Dreaming by Jacqueline Woodson
2019: Temperance Creek by Pamela Royes.
2020/2021: The Highest Tide by Jim Lynch