Library Foundation
a non-profit group formed to enhance and expand library programs & services
Legacy Giving and our Endowment Fund
Did you know you can help ensure the Hood River County Library's success for future generations?
We are pleased to announce the creation of the Hood River Library Legacy Society, honoring those members of our community who have included the Library Foundation in their estate plans. Gifts may be made through your will, life insurance, retirement assets or by making a gift to our Endowment Fund.
The Endowment is like a trust fund – providing annual support in perpetuity for the vital needs of the Library. Our endowment fund is held and managed through Gorge Community Foundation. Held for perpetuity, each year a portion of the fund is returned to the Foundation. Your remembrance will remain in our community and support our library for years to come. A donation may be made at any time to the Hood River County Library Fund at GCF.
While it is currently a modest $100,000 — providing $5000 per year in budget support — we realize that it will need to be substantially larger to protect our county's libraries from financial peril in an unpredictable future. Perhaps you have already included the Library District, the Foundation, or the Foundation's Endowment in your estate plans. If so, please let us know so we can thank you and learn how you would like to be recognized for this gift.
Perhaps you've been thinking about it. In that case, we encourage you to have a discussion with your estate planner or attorney. If you would like more information, please contact us (foundation@hoodriverlibrary.org) and we can discuss some options. Thanks for remembering our Library and thinking about its future.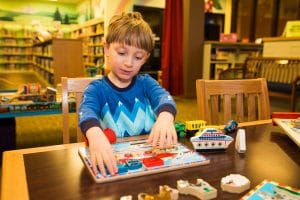 We are proud that our Endowment Fund is held at the Gorge Community Foundation, keeping our community's donations in our community. You may donate to this fund by visiting Gorge Community Foundation or by using PayPal (see Donate button below. Please note "Endowment" in the subject line), or by using this form and mailing it to us at:
Hood River County Library Foundation
PO Box 1582
Hood River, OR 97031


Hood River County Library District
Hood River County Library District is committed to delivering excellent library services to all of the people of Hood River County, Oregon.