Business, Finance & Taxes
Business Insights: Global
Brings together information on companies and industries. Company profiles include information on products and brands, rankings, investment reports, history, and news articles.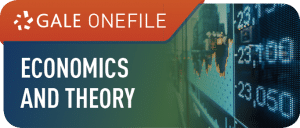 Economics and Theory
Provides academic journals and magazines focusing on topics in economics.
Business
Provides access to company profiles, investment reports, news and events, as well as articles on business theory, economics, and best practices.
Entrepreneurship
Covers a variety of topics for those starting, financing, or managing a small business. Resources include sample business plans, how-to guides, articles from 200 business journals, and websites.
Hospitality & Tourism
Covers the current and historical state of affairs in the hospitality and tourism fields.
Hood River County Chamber of Commerce
The Hood River County Chamber of Commerce is a non-profit, professional organization made up of the business communities throughout Hood River County.