U.S. History
Gale OneFile: U.S. History contains scholarly journals and magazines that can be used by novice historians as well as advanced academic researchers. Updated daily, U.S. History offers balanced coverage of events in U.S. history and scholarly work being established in the field.
U.S. History in Context
An engaging online experience for those seeking contextual information on hundreds of the most significant people, events and topics in U.S. History. U.S. History merges Gale's authoritative reference content with full-text magazines, academic journals, news articles, primary source documents, images, videos, audio files and links to vetted websites organized into a user-friendly portal experience.
Gale eBooks (Virtual Reference Library)
Contains over 40 full-text encyclopedias and reference sets on general and special topics useful for school, college, or general information. Topics include civilizations, mathematics, social issues, mental health, animals, Native Americans, world cultures, World War I and II.

Cyndi's List
A categorized and cross-referenced list of links that point you to genealogical research sites online.
Historic Oregon Newspapers
Digitized newspapers from the University of Oregon's Oregon Digital Newspaper Program. Includes The Dalles Chronicle up through 1922, several Portland-area newspapers, and soon several Hood River County newspapers.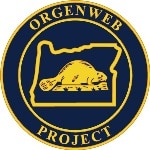 Vitals from the Hood River Glacier
Various vital information appearing in the Hood River Glacier from 1889 through 1903. The newspaper published through 1933.