Articles & General Reference
Gale eBooks (Virtual Reference Library)
Contains over 40 full-text encyclopedias and reference sets on general and special topics useful for school, college, or general information. Topics include civilizations, mathematics, social issues, mental health, animals, Native Americans, world cultures, World War I and II.
Academic OneFile
Designed for colleges and universities, with peer-reviewed, full-text articles from journals and reference sources on the physical sciences, technology, medicine, social sciences, arts, theology, literature, and other subjects.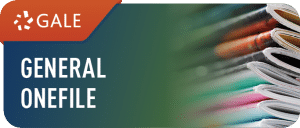 General OneFile
Contains magazine, news articles, and some multimedia on topics of interest to the general public, including millions of full-text articles, as well as citations for older articles.
News
A full-text newspaper database that allows users to search articles instantly by title, headline, date, newspaper section, etc.
Popular Magazines
Full text articles from 1,000 of the most searched magazines, with titles like Time, National Geographic, The New Yorker, Business Week, National Review, Cosmopolitan, NPR, Oprah, and more.
Hood River News
The Hood River News covers all of Hood River County, including Hood River, Cascade Locks, Parkdale, and Odell.
Answerland
Have a question? Need help with your homework? Ask an Oregon librarian! Chat live 24/7 with a librarian, or ask your question via email.
WorldCat
Search the collections of libraries from around the world, including books, music CDs, videos, digital content, and more. Many titles that aren't available in Hood River County County libraries can be borrowed for a small fee via interlibrary loan starting in December.
USA.gov
A search engine specifically for searching federal and state government websites, making it easier to find government information and services on the web.