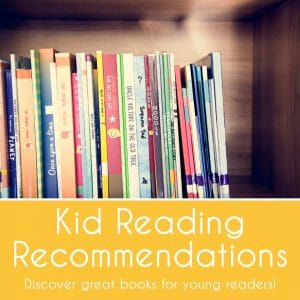 Five Books for the Week of April 6-11, 2020
1. Mary Poppins (Mary Poppins Series, Book 1)  by P. L. Travers, read by Sophie Thompson.
Audiobook
Always available
Mary Poppins is like no other nanny the Banks children have ever seen. It all starts when their new nanny is blown by the east wind onto the doorstep of the Banks house, carrying a parrot-headed umbrella and a magic carpetbag.
2. My Life as an Ice Cream Sandwich by Ibi Zoboi
eBook
National Book Award-finalist Ibi Zoboi makes her middle-grade debut with a moving story of a girl finding her place in a world that's changing at warp speed.
Twelve-year-old Ebony-Grace Norfleet has lived with her beloved grandfather Jeremiah in Huntsville, Alabama ever since she was little. As one of the first black engineers to integrate NASA, Jeremiah has nurtured Ebony-Grace's love for all things outer space and science fiction—especially Star Wars and Star Trek.
3. A Wrinkle In Time (Time Quartet, Book 1) by Madeleine L'engle, read by Hope Davis.
Audiobook
Ground-breaking science fiction and fantasy classic.
Meg Murray, her little brother Charles Wallace, and their mother are having a midnight snack on a dark and stormy night when an unearthly stranger appears at their door. He claims to have been blown off course, and goes on to tell them that there is such a thing as a "tesseract," which, if you didn't know, is a wrinkle in time. Meg's father had been experimenting with time-travel when he suddenly disappeared. Will Meg, Charles Wallace, and their friend Calvin outwit the forces of evil as they search through space for their father?
4. A Whole New Ballgame–A Rip and Red Book (Rip and Red Series, Book 1) by Phil Bildner, illustrated by Tim Probert.
eBook
Rip and Red are best friends whose fifth-grade year is nothing like what they expected. They have a crazy new tattooed teacher named Mr. Acevedo, who doesn't believe in tests or homework and who likes off-the-wall projects, the more "off" the better. They also find themselves with a new basketball coach: Mr. Acevedo!
With its energetic and authentic story and artwork, this is a fresh, fun book about school, sports, and friendship.
5. The Boys in the Boat (Young Readers Adaptation): The True Story of an American Team's Epic Journey to Win Gold at the 1936 Olympics by Daniel James Brown, read by Mark Bramhall.
Audiobook
The #1 New York Times bestseller about the Greatest Generation freshly adapted for the next generation.
For readers of Unbroken, out of the depths of the Great Depression comes the astonishing tale of nine working-class boys from the American West who at the 1936 Olympics showed the world what true grit really meant. With rowers who were the sons of loggers, shipyard workers, and farmers, the University of Washington's eight-oar crew was never expected to defeat the elite East Coast teams, yet they did, going on to shock the world by challenging the German boat rowing for Adolf Hitler.