Hood River County Library District Road Map to Reopening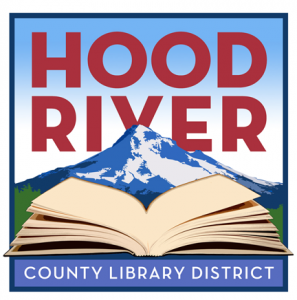 The Hood River County Library District leadership team has developed a staged approach to providing library services to our community in response to the COVID-19 pandemic. This plan is a work in progress and will be updated as new information is available and new health and safety guidelines and regulations are released. We are currently in Stage 1. We will move to Stage 3 on March 28, 2020.

Stage 1: Virtual Library Services -Effective March 14, 2020

Most staff work remotely

Some staff work in the building

Take care of fiscal, personnel, maintenance and statistical tasks

Offer virtual programs for all ages

Call center and email assistance to patrons

Staff processing new physical library materials at home

Physical branches closed

Preparation for next phase
Stage 2: Library Buildings Open to Staff Only
Continue services offered in Stage 1

Collections work caught-up

Office work routines restored

Preparation for next stage
Stage 3: Library Services Restored Out of Building – Effective May 28

Continue services offered in Stage 1

Curbside Services


Accepting library materials returns in outdoor bookdrop

Interlibrary loan services restored

Maintain and ensure proper distancing and health guidelines

Plan to add in the future – Restocking of mini-libraries located around the county
Stage 4: Lobby Services – Hood River Branch
Continue services offered in Stage 1, 3

Staff on duty in library

Telephone reference/research assistance/immediate real time conversations with librarians behind the glass doors

Public laptop wireless computer(s) available in lobby to look for and request library collection materials which will be left outside library door for pick-up by public

Patrons can visit their branch library to pick up holds they have notified are available
Stage 5: Limited Library Services
Continue services offered in Stage 1

Library branches open to public and library services for the general public are provided on a limited schedule to allow for enhanced cleaning and social distancing accommodations

Exploring the following options: Limit the number of people allowed at one time in each building and limit computer time to 45 minutes or by appointment so that sanitation can take place between users and/or closing the seating wings to reduce sanitation requirements
Stage 6: Full Library Services (All restrictions lifted)
Return to regular library services with new changes in place based upon new health and safety recommendations
Cleaning, Disinfecting, and Safety Guidelines for all Stages
For staff:
Each staff person disinfects their work area at the beginning, ending and hourly during their shift

Wears masks when working other staff members and the public


Wash hands frequently

Work stations are set up to accommodate physical distancing between individuals
For public areas:
Rearrange library furniture to establish proper physical distancing

Increase cleaning and disinfecting, especially door handles, light switches, faucets, railings, elevator buttons, high touch tables/counters, seating and tables

Staff will wiping down computer keyboards, work station surfaces and public service desks after each patron use

Wear gloves when emptying book drop and providing Curbside Services


Quarantine returned materials for 72 hours
The Hood River County Library District would like to thank the Wyoming State Library and the Jackson County Library System in Oregon for sharing their reopening plans. This plan was created by drawing from their plans.
This plan is a work in progress. We will update the plan as new reopening plans are shared and new health and safety guidelines and regulations are released.
Draft: Last revised 5/20/20